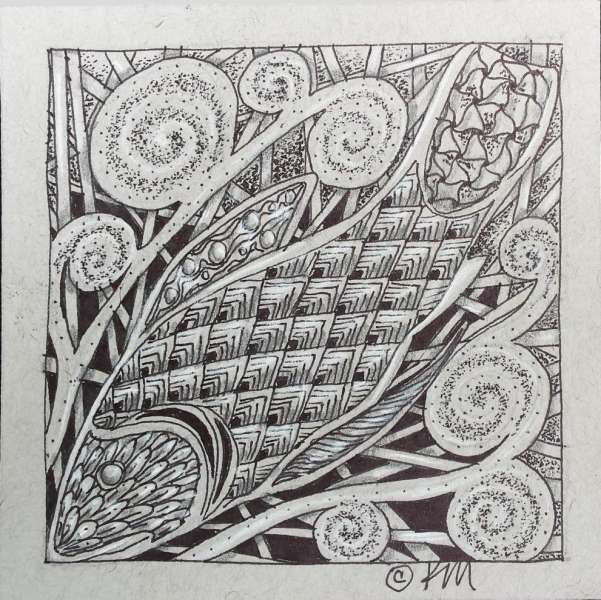 Celtic Fish #1
4" x 4", image size (framed: 10" x 10"), $65.00 CAD
Ink and conte on grey paper.
Framed under glass in a black shadow box frame with a white mat.
Ready to hang.
Inspiration
The fish is a recurrent symbol in Celtic mythology and I love it's simple shape. I have filled it with patterns and surrounded by the spiraling energy of water.