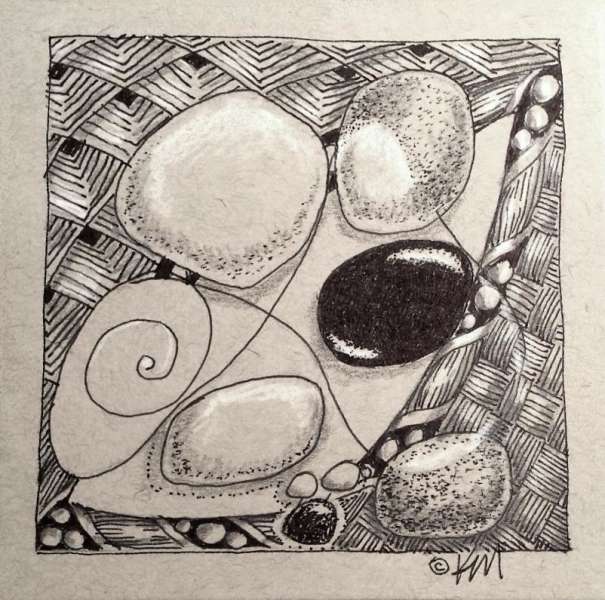 River Rocks #2
4" x 4" (framed: 10" x 10"), $65.00 CAD
Ink and conte on acid free grey paper.
Framed under glass in a black shadow box frame with a white mat.
Ready to hang.
Inspiration
I love to hike on the Bruce Trail and the river rocks on the stream beds make wonderful patterns. I started drawing them and layering them with celtic inspired patterning and spirals representing the flow of water and energy.